Latest News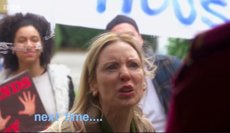 ---

Below are some of the lovely comments about her...and me...!
Sandra Carroll Carr
"
Really enjoyed today's episode, (bren) love her or hate her, great actress that played her"
​ "
Jason Ciara Gannon
I actually love bren she is a great actress when she is on the show it's like a rollercoaster you feel sorry for her then you hate her then you love her all over again . She is brill"
Bren plays that part so well, fantastic acting.
Peter Forster
Mgt Keegan
"
Doesn't Bren look wonderful....A far cry from what she looked like when she peed on Emma's mat not so long ago...A wonderful transformation. I think shes a brilliant actress..."
Kelly Marshall
"Bren is such a good actress as i actually believe that she is an alcoholic & a low life"
​
Thanks guys keep them coming!
LEFT: Andrea at the Soap Awards 3rd June Manchester 2017Bless you Manchester, here's to your indomitable spirit in light of recent, dreadful events.

​

RIGHT:
Andrea attends the premiere for Dangerous Game: www.youtube.com/watch?v=Pxjqdcvq7sg

---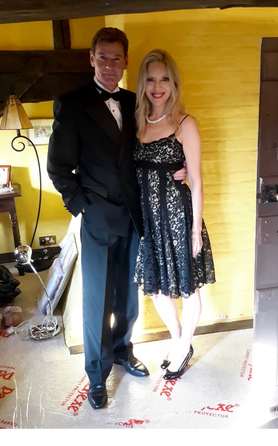 On set for Autopsy channel 5 for the UK, America and Canada with talented and uncanny lookalike:
Martin Robert Smith playing the late, great
Patrick Swayze and me as his courageous, wonderful wife: Lisa Niemi


Broadcast: Saturday 3rd June

in USA and Canada 2017


Watch here for UK transmission date...
---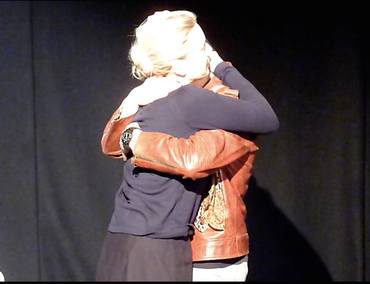 Andrea as the Headmistress in DISPUTE: LIVE MEDIATION THEATRE at Hen & Chickens, 109 St Paul's Road, Islington on 18th February at 9:30pm

---